We talk a lot about firefighters as "tactical athletes" and do our best to train folks to be "Mountain Tough", so when the team from Elite Sports and Born Tough reached out to us and asked if we wanted to sample some of their gear, we said "Heck Yeah!"  For those of you unfamiliar with the brands (which to be perfectly transparent, was us as well), they're an LA-based sports apparel brand specializing in gear for athletes. 
Elite Sports caters their products towards the martial arts and boxing communities, and has a number of sponsored fighters that sport their gear. Additionally, they make general workout gear, as well as crossfit specific gear. Their sister brand, Born Tough, features product lines focused on more general fitness apparel. 
So if you're in the market for a new Gi for your Brazilian Jiu-Jitsu workouts, or need a bad-ass looking track suit, they got you covered! 
We had the chance to check out two of their products: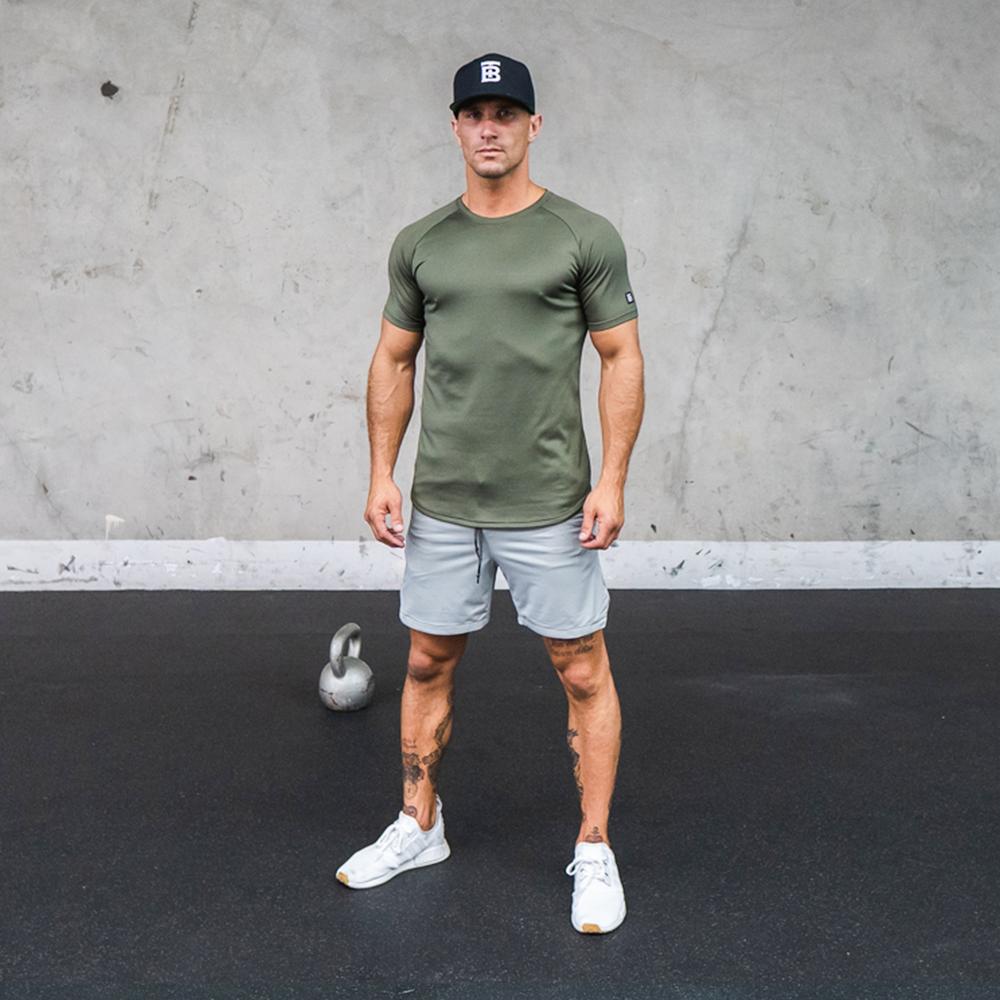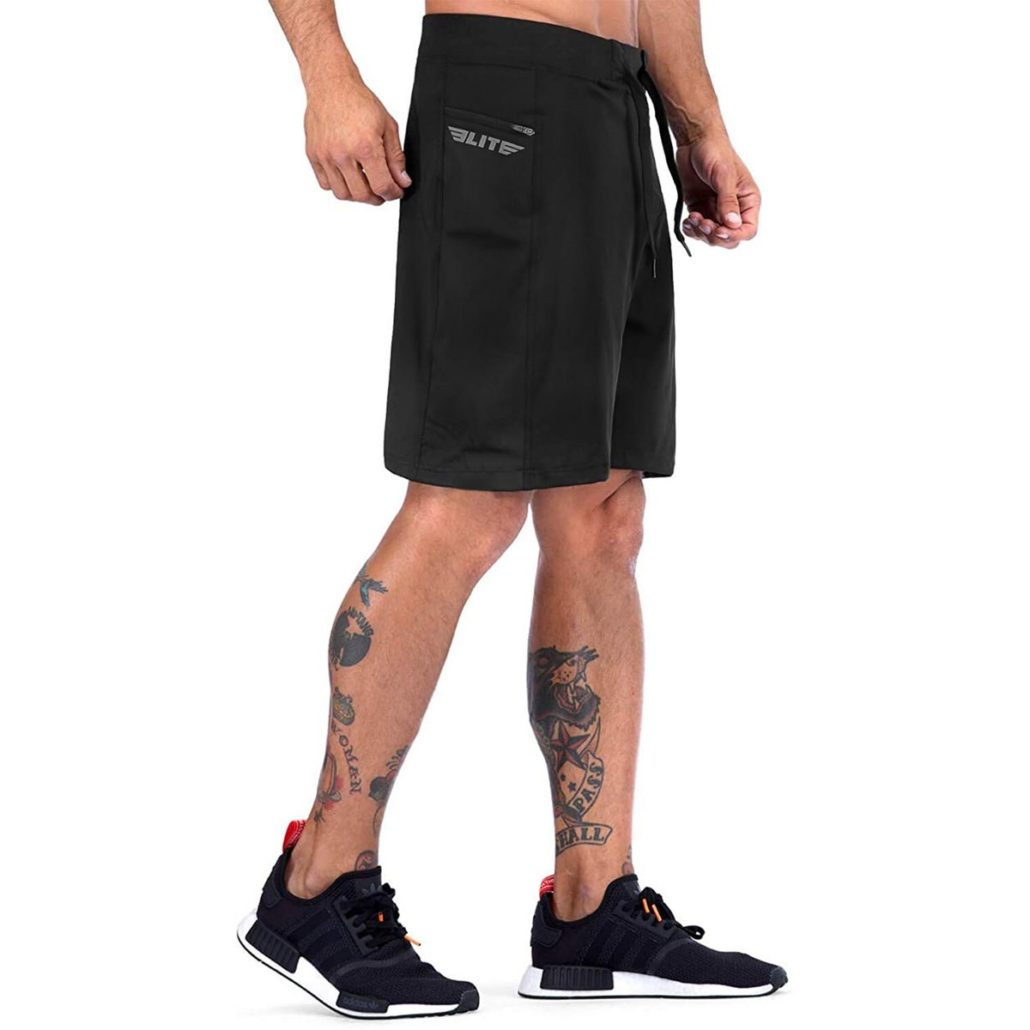 Let's start with the shorts. First impression coming out of the bag was that they looked sharp. The weight of the material was nicely balanced. Some running shorts we've used in the past are paper thin, and rip just as easily. Not a good choice for the mountains. These on the other hand feel much more durable, but not too heavy. They're designed to be rolled around in and scuffed up, and over the last few weeks, they've held up well.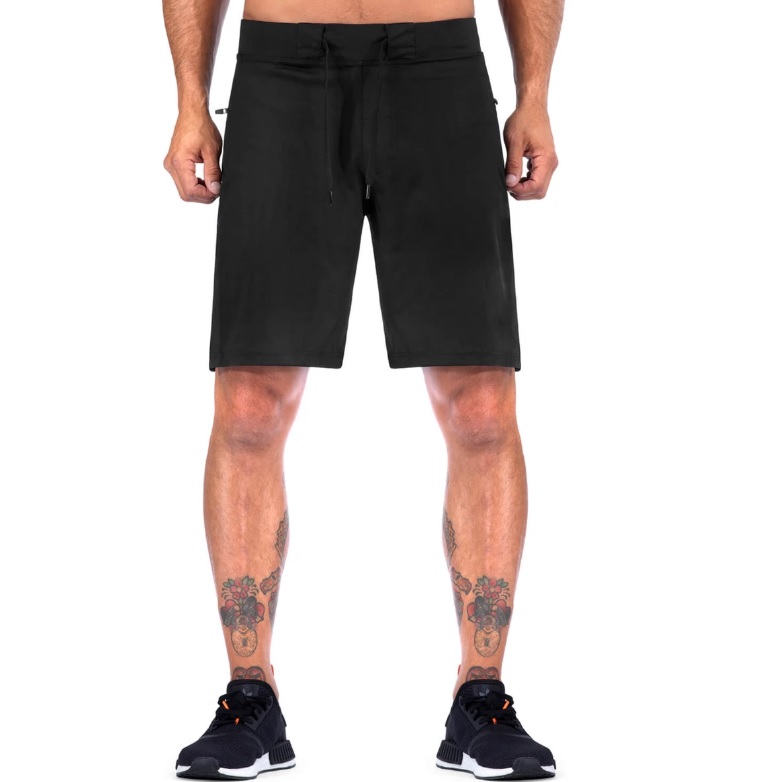 The fit is where they really shine. And it starts with the over-sized draw strings. I hate fumbling around trying to find tiny draw strings that look like they belong on children's shoes not adult shorts. These things are BOSS. Note, the only drawback is that they do have a nasty habit of sliding back inside the waistband lining after you wash them. Just put a little overhand knot on the end, and that problem goes away. 
And while it's important to like the way shorts look when you put them on, it's how they perform when you're in motion that really counts. A couple minutes into my first run with them, I knew I liked them. Which honestly surprised me. Normally, I prefer a shorter inseam (5") for running, but I think this one is a little longer (maybe 7"). Nevertheless, the cut was great. No chafing. I tucked an iPhone into one of the zippered pockets and ran with it. Felt great. The way the zippered pockets are constructed, the phone didn't bounce around too badly. Which is nice, because I just don't love those arm bands that folks wear. Looks like you have an iPad on your bicep these days. But that's a digression.
Going back to movement, the shorts offered a nice range of motion. No restrictions doing movements like squats and lunges. The shorts moved with me. I never felt like I was battling it. Which is critical. I found myself not being aware of the shorts frequently, which is just what you're looking for. A nice piece of gear that doesn't draw attention to itself because it's restricting motion or rubbing your inner thigh raw like a cheese grater (looking at you lined running shorts!)
All in all, the shorts were solid. And the price is great. $24 or so for a decent pair of shorts is a bargain. Only downside is I wish they had a deeper inventory of colors to choose from, but black goes with everything, so you're good.
Next up, we tried out the Born Tough Men Air Pro Fitted Tee in Military Green. It's a sharp looking shirt.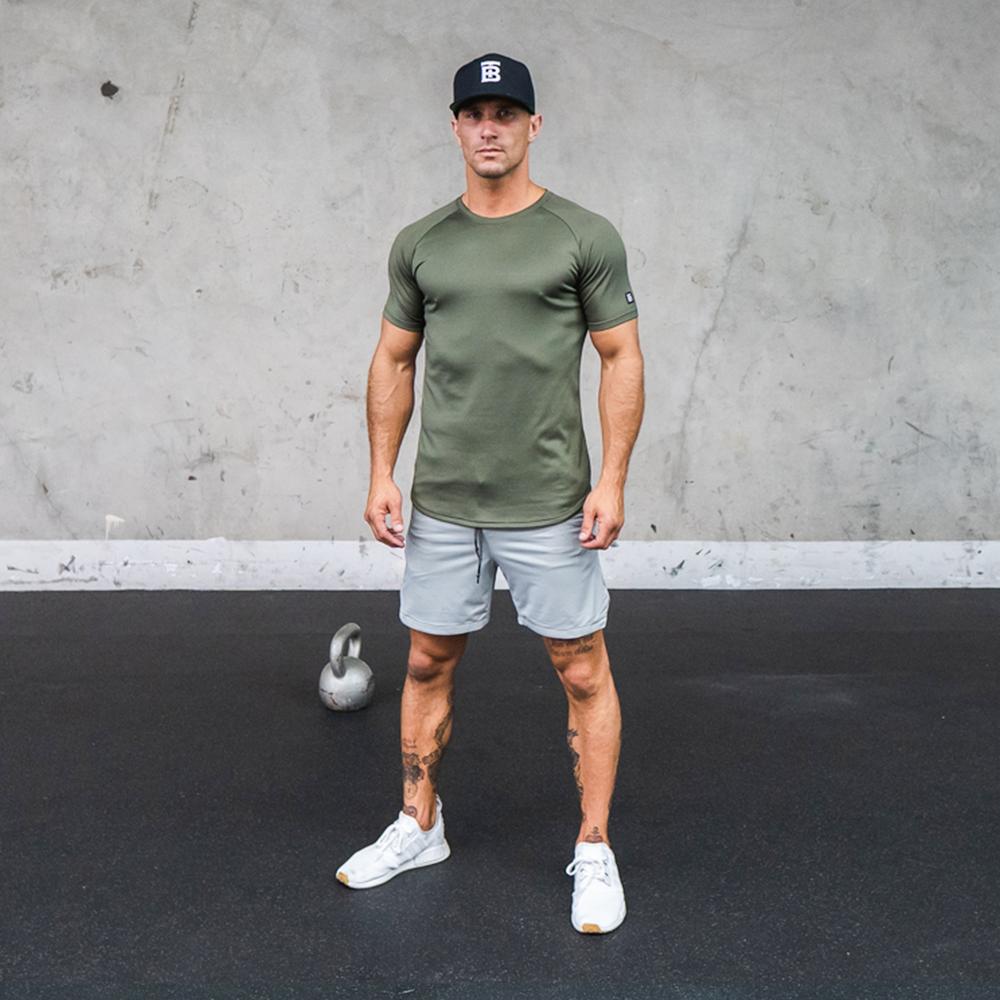 For starters, this shirt is going to either show off your shredded bod, or reveal the fact that you've been snacking on Cheez-Its a bit more than you should. So if you look more like this guy – you're gonna like it. Love it even. It's snug through the top, and longer than normal shirts. I'm 5'11" 170lbs and the Medium was a solid choice. It runs long and narrow through the torso by design, so be warned that if you want a looser fit, and are thinking about sizing up, you'll probably wind up with a shirt that looks more like a cocktail dress than a workout shirt. 
The shirt moves well. We put it through the paces on quite a few workouts and runs. It can handle both easily. It breathes nicely and range of motion was great. The only issue I noted was that it bunched up a little bit above my armpits, on the front of my shoulders. I'm sensitive to this because in the past, while wearing line gear I've gotten BRUTAL chafing in that area. So this might not be the best shirt to wear underneath your yellow, but as far as a training shirt for off-season and in-season workouts, you really can't go wrong with this one. And the price – $14.99 – c'mon. They're practically giving it away. You're not going to find a technical shirt with this fit for cheaper, that's for sure. And who doesn't love it when a bargain price is paired with high value?
The Verdict
If you're in the market for some new gear, and want to support a rising, independent brand, instead of an enormous global conglomerate, we recommend you check some of their gear out. We think you'll like it, and it should stand up to the rigors of an off-season workout out, or mid-season PT session at the station.
And if you happen to be shopping tonight, you can take advantage of the following discounts:
20% off @ Elite Sports by using the promo code USA20 at checkout
25% off @ Born Tough by using the promo code USA25 at checkout.