The Story Behind Hotshot Fitness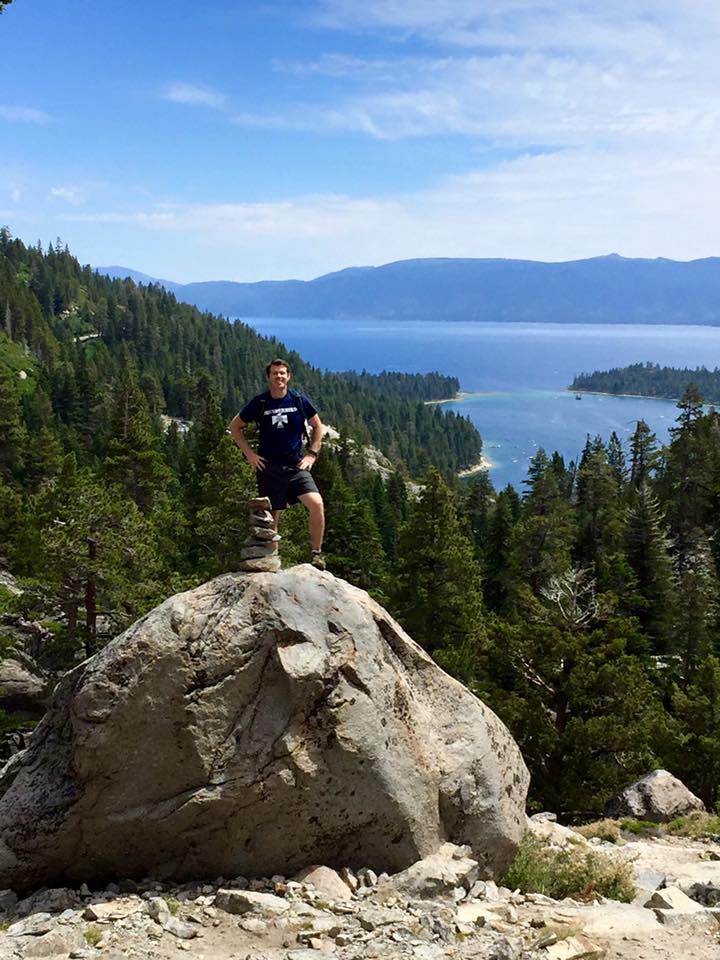 My name is Michael Kennard, and I'm the man responsible for what you see here at Hotshot Fitness. I worked with the Feather River Handcrew for two seasons, and then with the Lassen Hotshots for a season. My three seasons in fire were some of the hardest (and happiest) days of my life. I've moved on to other things since then, but I'd be lying if I said I didn't get restless every May and think about returning.
I loved the camaraderie and adventure of working on a handcrew. Also, I had the incredible good fortune of serving under some truly outstanding leaders. Robert Daniels, Supt. of the Feather River Hotshots was tough as month-old jerky, but his crew came first, and you always knew that. Always in great shape, he led his crew from the front, and for that, earned my lifelong respect.
During my season with the Lassen Hotshots, I worked with two squad bosses who have subsequently moved up the chain of command. Mike Klimek is now a Captain with the Lassen Hotshots, and Matt Holmstrom is a Captain with the American River Hotshots. If ever there were two guys who deserved to be Captains, they're the ones. Both are natural-born leaders, and I'd pick up a tool and cut line for them again in a heartbeat.
Outside of the military, there are very few jobs out there that will offer the same physical challenges as a wildland firefighter.
I created Hotshot Fitness because I felt that there was a genuine need for a site that offered firefighter-specific workout advice. I remember scouring the web in the off-season looking for training advice and being unable to find anything that was relevant to the profession.
At the risk of sounding corny, I really do believe that physical fitness is a safety issue, and if providing access to the best, most current training tools available helps some folks improve their training programs, then that benefits everyone. That's the point.
I wanted Hotshot Fitness to be a place where rookies and veterans alike could learn something.
Hotshot Fitness continues to grow and expand the departments and offerings it has available. But it can't grow without your help.
The site is for the hotshot community, and I welcome any comments or feedback. Positive is preferred, but negative will be accepted on a limited basis also. Starting tomorrow.
Philanthropy
I've decided to donate 10% of all proceeds generated from this site to the Wildland Firefighter Foundation. So far, that's only $10 as 7/20/2010, but as the site grows, so too will the size of the donations. At least I hope.
Revenue
How does Hotshot Fitness make money? We participate in Google's Adsense program, as well as Amazon.com's Associate program. Google uses some sort of sophisticated algorithm that places ads on our site that are relevant to the content on each page. If a visitor clicks on an ad, the advertiser whose ad was clicked pays Hotshot Fitness for the click. The amount paid varies greatly – from $0.10 to $2.20 per click. With $2 clicks being very rare. Additionally, Hotshot Fitness recommends products throughout the site that are available for purchase through Amazon.com. Anytime that a visitor clicks on one of our featured products and then purchases the product, Hotshot Fitness receives a 4% commission for referring the sale.