Anthony Harrell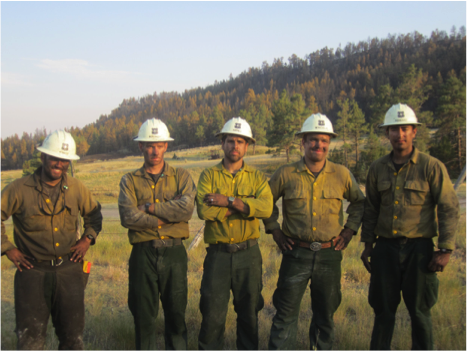 Anthony worked three years for the Ukonom Hotshots in northern California while studying at Humboldt State University. After graduating in 2013 with his Bachelors of Science in Kinesiology, he entered into the Doctor of Physical Therapy program at University of California, San Francisco (UCSF)/ San Francisco State University.  Anthony has made it a goal to link his passion for firefighting with his expertise in performance- based physical therapy.
His doctoral research culminated with a manuscript and public forum presentation on The Effects of Cross Training on Performance and Its Potential Applicability to Hotshot Crews: A Meta-Analysis. In his study, he examined the effects of exercise programming on various physiological performance variables and injury prevention.
His interests lie in using scientifically-based principles to enhance performance and bring healthcare provider awareness to special groups of public servants such as firefighters, law enforcement, and military.
Additionally, Anthony is a member of the Tactical Athlete Special Interest Group in the American Physical Therapy Association, is a Certified Strength and Conditioning Specialist, and works as a Doctor of Physical Therapy in San Francisco, California.
Interested in writing for us? Then pitch us your ideas! Read our Contributor Guidelines for more information.